Good Shepherd Village Phase I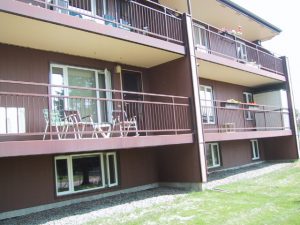 Area:
Red River
Address:
51 Walkover St.
Owned By:
Lakehead Christian Senior Citizen Apartments
Number of Units:
30 (17 rent supplement units)
Building Type:
Apartment
Tenant Type:
Senior
Market Units:
Yes
Modified Units:
No
Supportive Units:
No
Garbage Facilities:
Yes
Laundry Facilities:
Yes
Fridge & Stove:
Yes
Assistive Devices:
No
Utilities:
Included with rent
Parking (extra cost):
Yes (extra cost)
Shopping:
Other details:
Contact city for transit and local school board for bus stops and schools near to these areas.

Common areas include: solarium, lounge, fellowship room, activity room, sauna, garden plots, barbecue canopy, storage lockers.