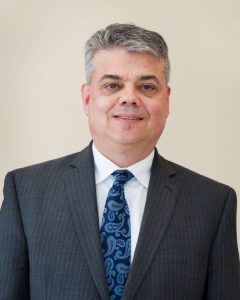 Message from the Chief Administrative Officer
We believe all people have the right to dignity, respect and a good quality of life.
The District of Thunder Bay Social Services Administration Board (TBDSSAB) operates to provide quality social services which recognize people's potential to achieve self-sufficiency.
TBDSSAB is a service system management organization created by the provincial government to oversee the local planning, coordination and delivery of a range of services and programs. District Social Services Administration Boards (DSSABs) are unique to Northern Ontario. TBDSSAB is one of Ontario's ten DSSABs.
The specific programs TBDSSAB is responsible for are: Ontario Works, Social & Affordable Housing, and Child Care & Early Years Services.
A New Strategic Plan
Our 2020-2023 Strategic Plan will guide TBDSSAB over the next four years, serving as our roadmap to being a model of excellence in local solutions, by investing in the success of the people we serve through flexible, inclusive services from a strong organization. Please view the full plan here.
Our website helps provide the residents of the District of Thunder Bay (a jurisdiction of over 103,000 square kilometers) access to information on our organization in a timely, cost effective manner. We appreciate your interest. We are also on Facebook and LinkedIn.
Thank you for visiting our website.
Bill Bradica
Chief Administrative Officer