Child Care Fee Subsidy is a program that helps parents or legal guardians pay for child care costs at licensed child care programs or licensed home providers in the District of Thunder Bay. To qualify you must be working, going to school, receive Ontario Works (must be registered in an activity) or have a special or social need (parent or child). For a special needs or social needs a referral is required by a third party professional. Referral forms are available on our website. The subsidy is available for children between the ages of 0-12 years. Based on eligibility, parents could qualify for full costs or pay a portion of the daily cost of child care to the child care centre and The District of Thunder Bay Social Services Administration Board pays the balance of the daily cost, directly to the centre on their behalf.
Eligibility is based on the family's income as outlined on their current Notice of Assessment (NOA).
Please click here for an example of a Notice of Assessment.
If you have lost or misplaced your Notice of Assessment, please contact Canada Revenue Agency at 1-800-959-8281 to obtain a copy
Documentation that maybe accepted:
Canada Child Tax Benefit Notice
Ontario Trillium Benefit Notice
GST (Goods and Services Tax) Credit Notice
Click on the Child Care Calculator
Click on the Child Care Calculator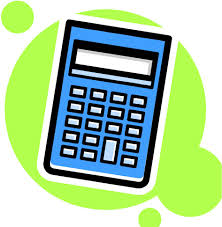 The calculator is only an estimate. Your eligibility and the amount of your contribution are determined by a Child Care Worker with The District of Thunder Bay Social Services Administration Board during your booked appointment.
Please feel free to contact us for more information
How to apply for licensed child care or licensed private home child care?
Go to the online Child Care Registry and Waitlist at www.thunderbaychildcare.ca
If you are a new applicant, create a new account and choose a passphrase (password)
Complete the parent and child details information screens.
If applying for fee subsidy, select "Fee Assistance Required" option on application
Based on the care requirements selected, the Registry will provide you with a list of child care programs offered in the area.
Once you are finished your application, you will get a confirmation email telling you that your application is either complete or incomplete. If your application is incomplete, you will need to log back into the online application and give the missing information.
A child care agency will contact you directly once a space is available.
For technical support with your application, email Support@OneHSN.com or call 1-888-722-1540.